Agriculture Lawyers for Any Occasion
Agriculture is one of the most regulated industries in the United States.  Between Crop Insurance disputes, Non-Insured Crop Disaster Claims, loans, contracts and business problems, today's producers and farmers need steady and affordable representation.  Our agriculture practice is designed to help your farm with just about any problem it could face.  Furthermore, we offer free consultations, on-site meetings at your convenience, and personal service.  We are a boutique practice that is perfect for your needs.
Noninsured Crop Disaster Claims

The non-insured crop disaster program grants monetary relief to producers whose crops have been damaged by a natural disaster.  Our attorneys can file claims on behalf of your farm in the event of losses resulting from these disasters.

Crop Insurance Disputes

In the event of a crop loss that was supposed to be covered by insurance, we help producers file and resolve claims with insurance companies.  Our representation includes everything from negotiation to arbitration or litigation.

Contract Drafting & Disputes

Our attorneys have more than a decade of contract and complex business planning and litigation.  We help farmers draft, review and build contracts to avoid problems before they occur.  In the event problems have already come up, our agriculture attorneys practice in state, federal and appellate courts.

Environmental & EPA Issues

Our agriculture attorneys assist farmers and producers with water and environmental issues that are raised by the county, state or federal government.  Our assistance can help to keep your farm operating without problems with the red tape.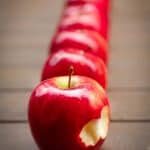 National Resource Conservation Service
The Natural Resource Conservation Service offers a number of programs which are designed to help farmers and producers limit risk.  Some of these programs, like the Conservation Stewardship Program (CSP), offer monetary pay outs to participate in the program.  If your farm or land has been enrolled in the CSP and had its payments reduced or rescinded, we can help.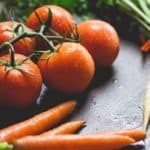 Environmental Quality Incentives Program
The Environmental Quality Incentives Program (EQIP) is a program which provides financial assistance to participants who have established conservation practices.  To participate, you have to submit a conservation plan to the National Resource Conservation Service.  Once enrolled, you can receive technical assistance and a number of types of payment assistance.
Wetland Conversion
The Food Security Act (FSA) encourages participants in USDA programs to adopt land management measures with respect to wetlands.  This is designed to protect wetland functions and values.  The FSA specifically ties benefits eligibility to farming practices on wetlands.  In some cases agricultural production on former wetlands is prohibited.  Our agriculture lawyers can advise and defend your farm in wetland disputes with the USDA.
We Offer Free Consultations
Our attorneys are available daily for consultations.  We represent farmers and providers nationwide.  If you have an agriculture problem, don't hesitate to ask for a free consultation with one of our attorneys.