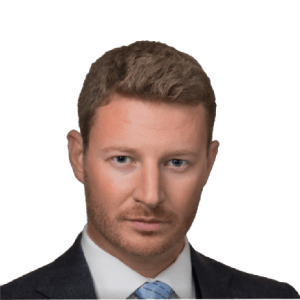 SNAP Violation Attorney
Many small grocers and convenience stores rely on the revenue they receive from their EBT transactions.  That's why good legal representation makes all the difference when the USDA sends a SNAP Violation Charging Letter.  Andrew Tapp has been a SNAP Violation Attorney since 2012 and has successfully handled hundreds of cases for stores across the United States, including New York, California, Texas, Michigan, Illinois, Florida, Georgia, Virginia, Missouri, Washington, Oregon, Indiana, Oklahoma, among others.  He has represented clients ranging from chain supermarket stores to small convenience stores and food delivery services.
What sets Mr. Tapp apart from other attorneys is his wealth of experience with the USDA.  He was the first attorney in the country to depose most of the USDA's FNS Section Chiefs, and has been responsible for adding nationally to the case law benefiting store owners.  He has pioneered new approaches to SNAP Violation defense cases, and has worked tirelessly with the Department to resolve cases favorably for the SNAP retailers he has represented.  He is respected by members of the Department for his integrity, and by his clients for his creative and thorough approaches to case preparation.
Experienced SNAP Violation Attorney
In 2013, the United States Congress a report from the USDA detailing the extent of trafficking in the Supplemental Nutrition Assistance Program between 2009-2011.  This SNAP Violation Report detailed a dramatic increase in trafficking of SNAP benefits since the late 1990's.  As a result, Congress instructed the USDA to crack down on fraud (trafficking of benefits) in the system.  In order to comply with the Congressional mandate, the USDA began a dramatic increase in the use of its ALERT computer system which works to identify suspicious EBT transactions.  Since 2014, the USDA has used the ALERT system to identify and suspend (or disqualify) tens of thousands of stores across the United States.
However, the ALERT system is deeply flawed and has routinely misidentified stores and their transactions as "suspicious."  Since 2014, Mr. Tapp has worked extensively with clients to provide the USDA with explanations for misidentified transactions, and to eliminate charges of trafficking.  He has a winning record in Judicial Reviews, and has a long string of successful administrative review appeals in 2018 and 2019.
Mr. Tapp has been so effective against the USDA that the Department has changed how they operate their cases, the language that they use in charge letters, and their own internal operating procedures to improve the accuracy of their cases.  On-site inspections conducted by the third party contractors now involve a number of questions Mr. Tapp urged the Department to add to their surveys to prevent unnecessary charges against innocent retailers.
Personal Attention for Your Store
Mr. Tapp regularly travels across the country to meet with clients about their SNAP Violation cases.  As a fourth generation entrepreneur, he understands the importance of protecting the revenue of your company, and how delicate profitability can be.   He also knows that EBT can account for as much as 75% of your store's business, and that without it, the store might fail.  With that in mind, his goal in every case is a complete dismissal of the charges.
To learn more about how to hire Mr. Tapp as your SNAP Violation Attorney, call us today.