Trafficking in SNAP Benefits
Trafficking in Supplemental Nutrition Assistance Program (SNAP) benefits is the most serious SNAP violation in the program.  It is also the most common type of charge that the United States Department of Agriculture (USDA) will file against a store.  If the USDA finds that trafficking has occurred at your store, it's very likely that the Food and Nutrition Service (FNS) will issue your store a permanent disqualification.
Because this type of charge is so common, we have put together this complete explanation guide.  If your grocery store or convenience store has been charged with trafficking, this guide will help you learn about the process.  In our years of experience, we have advised and counseled more than seven-hundred retail food stores.  Many of these stores had been accused of trafficking.
Though each store functions differently, our firm utilizes our industry leading best practices, and presents the strongest cases possible for our clients.  This guide will help show you how we successfully defend stores, and help you understand what to do.
How do I Respond to a Trafficking Charge Letter?
Different types of food stamp benefits trafficking charges have different types of responses.  The type of charge letter you received controls how our attorneys respond.  There are three different types of SNAP investigations that trigger trafficking cases: (1) EBT Trafficking Violation cases, also called "Data Driven" cases; (2) R.I.B. Trafficking cases (undercover cases with affidavits attached to the back); and (3) O.I.G. Trafficking cases (undercover investigator cases with no affidavits).  Each case sets out a different type of trafficking charge, and requires a different type of response.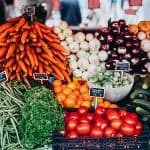 EBT Trafficking Violation Case
These cases have a number transaction categories listed on the first page of the Charge Letter.  Each category has an Attachment which sets out all the transactions that your store conducted during the "Review Period."  We have written in more detail about the ALERT Scan categories that the USDA uses, so read that article to find out more.  These cases do not involve direct witnesses or undercover investigations.  Instead, the USDA believes that they can identify SNAP trafficking in stores by comparing transactions to pictures of the store's inventory and other local store's transactions.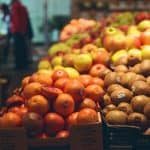 R.I.B. Trafficking Case
R.I.B. cases involve the Retailer Investigations Branch and undercover officers.  Unlike EBT cases, Charge Letters from R.I.B. have specific transactions described in affidavits.  Each of these identifies a date, an approximate time, a description of the store clerk, and the items purchased.  If the investigator claims to have trafficked, the description also contains the serial number of the trafficked bill.
O.I.G. Cases with Trafficking
The Office of Inspector General (OIG) conducts undercover criminal investigations into SNAP fraud.  Unlike RIB cases, OIG Charge Letters do not have affidavits attached to them.  Instead, the first page of the Charge Letter sets out specific transactions where the clerk is identified, the transaction details are stated, and an amount of trafficked food stamps is described.  Because OIG conducts criminal investigations, these cases are usually much older than RIB cases.  Sometimes we see charges that are two or three years old before the Charge Letter is received.
SNAP Trafficking Penalties
Penalties for stores caught trafficking include: (1) permanent disqualification from the program. (2) A Civil Money Penalty instead of a permanent disqualification for stores who have training. (3) A Transfer of Ownership Civil Money Penalty after disqualification.  The USDA has also attempted to put disqualified store owners on the System for Award Management (SAM) exclusion list.  This list is utilized by the federal government, credit agencies and banks in determining whether or not the store owner can ever do business again with a federal agency.
Some companies, like hospitals, ride share apps, and pharmacies, cannot do business with people who are on the SAM exclusion list.  Though this punishment is not active at the moment, the USDA intends to bring it back in the near future.
Differences in SNAP Violation Answers
In our experience, each of the different types of SNAP trafficking cases requires a different set of responses to the USDA.  These are the general subjects that our attorneys will address on your case.  However, because each case is different, our lists may vary significantly to fit the details of the case.
Furthermore, our briefs and responses are custom drafted and frequently discussed with USDA section chiefs and program specialists.  Sometimes FNS agents want to see certain components of how a store operates, and we make those presentations.  But the following items are generally how our responses start.
Who Should I Hire to Help Me?
Hire us! We are the industry leaders in food stamp law.  We also have access to a proprietary library of cases, administrative decisions, and Department information.  Our fees and costs are flexible.
Most store owners do not have the time to dedicate to writing a full response to a SNAP trafficking Charge Letter.  This is especially true for EBT trafficking violation cases where our responses can be hundreds of pages long.  SNAP trafficking defense is also an area where experience counts.
Not every attorney or accountant who advertises for SNAP violations knows how to win one of these cases.  Our firm does.  We offer free, no obligation consults every day of the week.  To get started, click on the button below.